UFF-UF

Design and marketing materials for the University of Florida's chapter of the United Faculty of Florida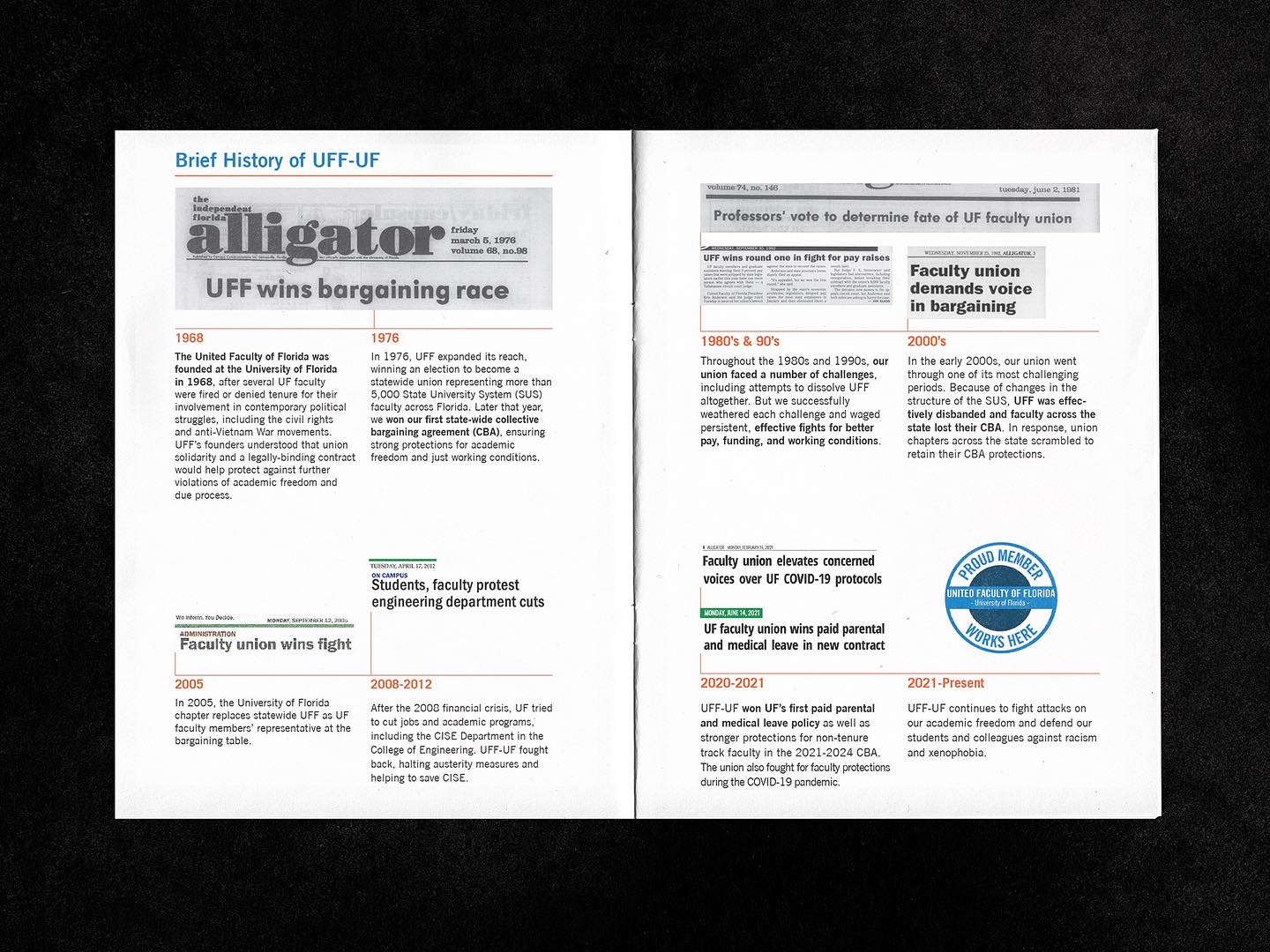 Reflective Collages


A selection of collages created in my personal creative practice as a reflective tool and medium for responding to current socio- political issues.
VRPlants Branding

VRPlants is a research group creating experiences with emerging technology centered around teaching plant biology concepts, ranging from immersive VR games, to webVR, 360 videos, and workshops. I developed the branding used for marketing materials.


TEDxUF


Branding for TEDxUF: Transparent. All print and digital materials for marketing and production were created and designed by me.